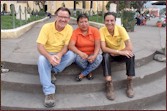 The heart of Integral Heart -

Mick, Marisol, and Debora


Board of Directors

Staff & Volunteers


501c3 / Financials


Organizational Chart



Mick Quinn

'

s book on the future of


human potential. Published by


O-Books UK/USA in July 2009.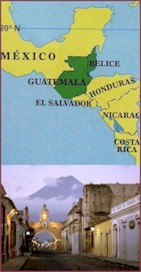 See where we are





The image from Mick

'

s 7 years in NYC

About the Founders: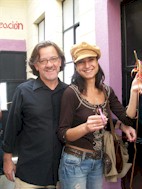 The Integral Heart Family was co-founded by
Mick Quinn and Debora Prieto after they moved to
Antigua Guatemala in 2009 with their dog, Pancho.
Now they have four more dogs, Keeva, Juju, Osa and
Lily, all of whom were rescued from the streets.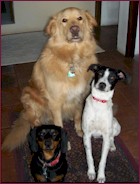 As an Irish immigrant who embraced the American Dream, Mick's life path
brought him from his native home in Athlone, Ireland, to New York City where
he co-founded several businesses, to the publication of a book in 2009 on the
future of human potential - The Uncommon Path - to his current work in the
slums surrounding the the Spanish Colonial city of Antigua Guatemala.

Debora Prieto was born in Spain in 1972. She studied philosophy at
the Universidad Complutense de Madrid. She is also an educator of
mentally handicapped children and in 2009 was ordained as a
Zen Monk in the Soto school of Zen. She along with her husband are
the co-founders of the Integral Heart Foundation where she, amongst
other tools, uses the Big Mind (Emotions/Shadow) process:
http://bigmind.org/ bmtestimonials/third-world- development

The Integral Heart Family is a U.S. registered 501(c)3 non-profit organization.
Click to see our State & Federal Registrations.

You can read this article written by Debora on what led up to their work in
Guatemala and another on Conscious Service which is excepted from
Mick's book, The Uncommon Path.







Our Main Programs in Guatemala



All are made possible because of our incredible supporters!!