Meditate to Educate < Join us



12 HOURS OF MEDITATION RAISING FUNDS THE INTEGRAL HEART FOUNDATION IN GUATEMALA



THE GOAL: To raise $75,000 during a 12-hour mediation event to be held worldwide on


Saturday, December 7th, 2013 from 8am EST to 8pm to raise funds for our work.




Last year board member Jeff Carreira joined us in person to meditate with our philosophy teenagers.
You can read his letter of recommendation for
our event this year below.

This year, Jeff's wife, Amy Edelstein will be joining
us live in Guatemala and we have 26 teenagers
from our Critical- Thinking / Philosophy program
joining us for the meditation sessions throughout
the day.

Join us in support of this event: Meditate-To-Educate

We will have audios from Ken Wilber, Dianne
Hamiltion, Amy Edelstein, and live Q&A
with Jeff Carreira.
Join us in support of this event; Meditate-To-Educate; Saturday December 7, 2013

Jeff's letter
Dear Friend of Integral Heart,

I am honored to be writing this letter of introduction to The Integral Heart Foundation Meditate to Educate fundraising effort.
On December 7, 2013, The Integral Heart Foundation will be holding a meditation fundraiser to benefit the children they serve in Guatemala.

You may remember that last year Integral Heart was a partner organization in the EnlightenNext Meditation Marathon fundraiser. In fact, I traveled to Guatemala to meditate with a group of children along side Integral Heart founders Mick Quinn and Debora Prieto.
The Integral Heart Foundation serves disadvantaged youth in Guatemala providing invaluable education services to hundreds of children. I have been a member of the board of directors for the past three years and have seen first hand the heroic work that they do every single day.
Last year's meditation fundraiser provided critically needed funds that supported the organization through the close of the year. Equally importantly, it also provided an opportunity for a number of the children there to connect to the magnificent spirit generated by a global meditation event. The children I sat with in Guatemala last year were so grateful not only for the support they would receive, but also for the opportunity to be part of an effort that connected them to people from around the world.

Since there will be no global EnlightenNext meditation fundraiser to partner with this year, the board of directors of the Integral Heart Foundation has decided to conduct one of our own. The plans for the event are exciting. It will be twelve hours long on Saturday, December 7. It will feature short meditation instructions from some of today's best-known meditation teachers. And of the proceeds that we generate together will go to benefit the efforts of The Integral Heart Foundation.
Please help support this effort. We would love to have you join in and meditate with us. If you can't do that, please sponsor someone who is. And if it is at all possible, please consider gathering a meditation team to meditate with you on December 7.
Thank you for your support.

With appreciation,
Jeff Carreira
Board Member
Integral Heart Foundation
Join us in support of this event;
Meditate-To-Educate; Saturday December 7th, 2013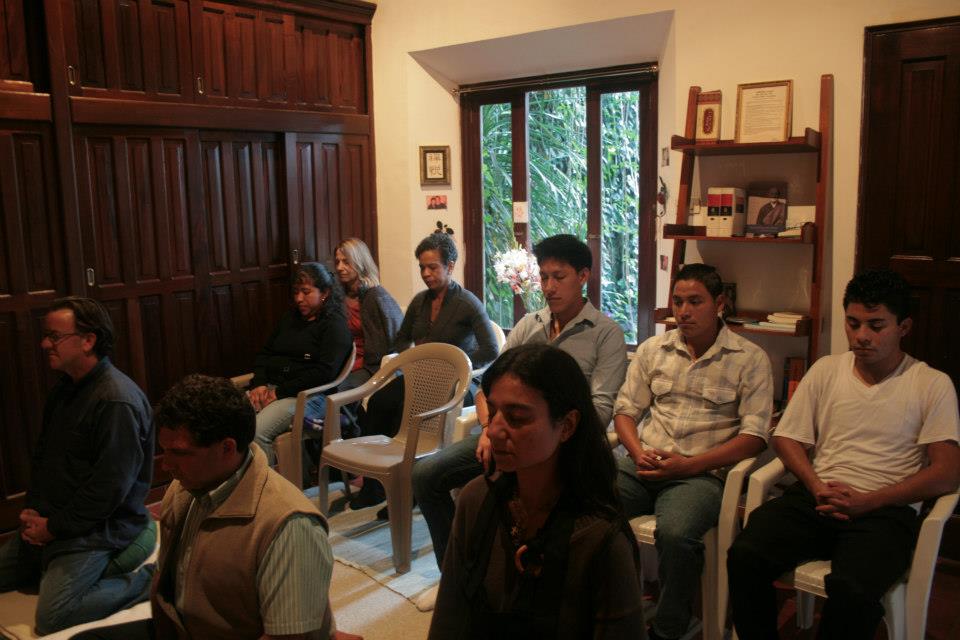 Jeff Carreira sitting with us and the teenagers from our Critical-Thinking Program during the event last year.
Join us in support of the 2013 event; Meditate-To-Educate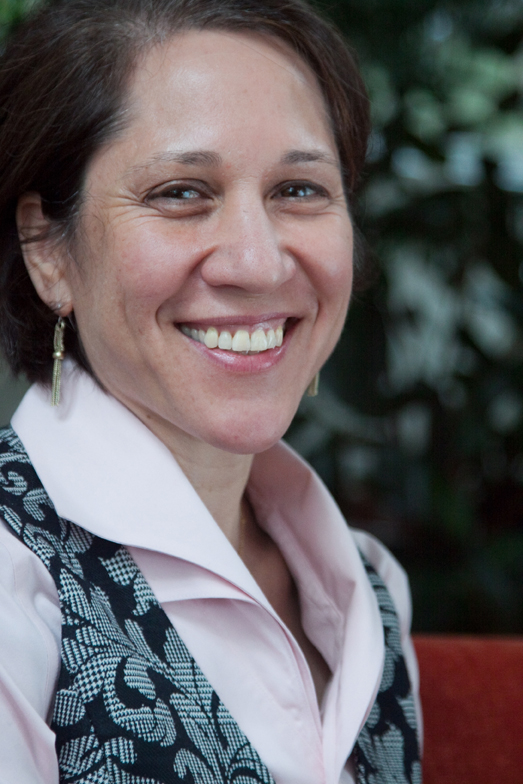 Amy Edelstein will be joining
us live in Guatemala for this event on Dec 7th, 2013
Join us in support of this event; Meditate-To-Educate



Jose is 5 and from watching some kung fu movies, he wanted to meditate. His mom Marisol taught him
the posture and he sat there for 20 minutes! This little boy is very active, so this is quite remarkable! He
didn't even notice his mom taking the picture!
Join us in support of the 2013 event; Meditate-To-Educate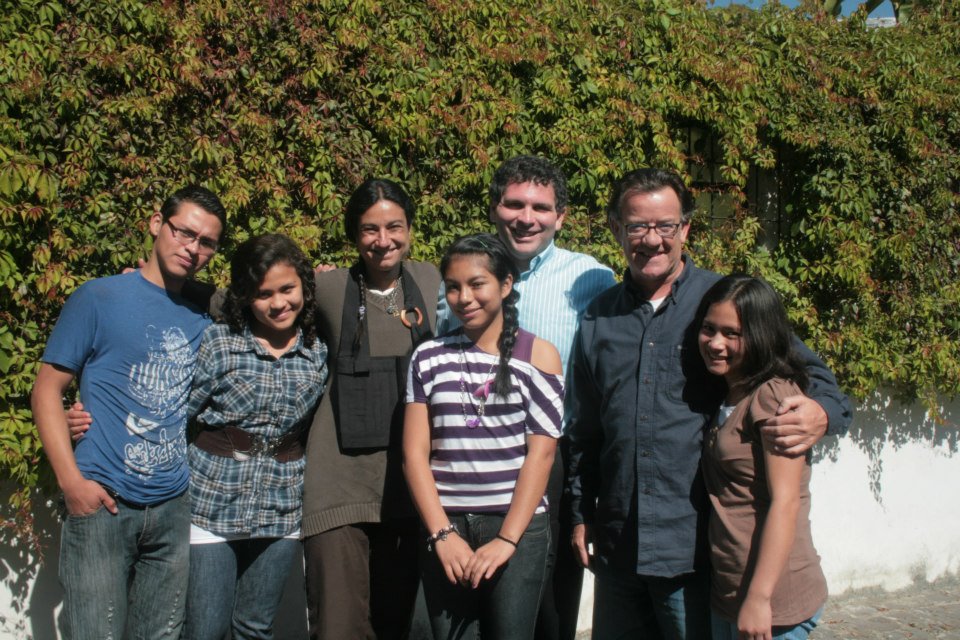 Jeff Carreira, with Debora Prieto, Mick Quinn and some of the Critical-Thinking / Philosophy
Education Program teenagers in Guatemala at the meditation event in 2012.
Join us in support of the 2013 event; Meditate-To-Educate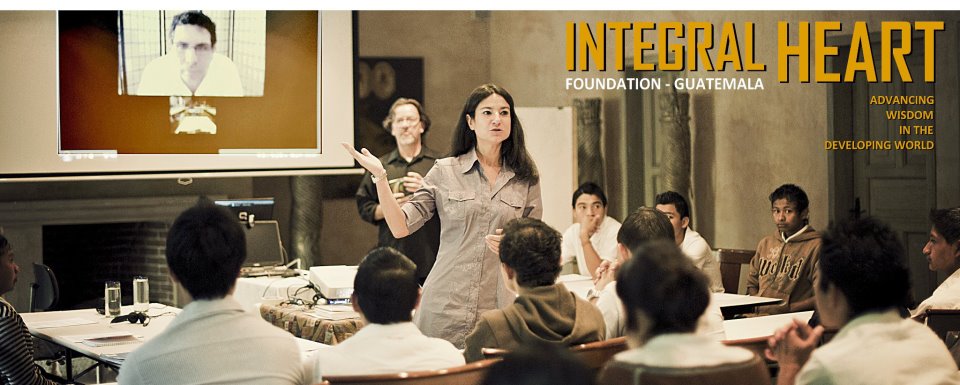 Debora Prieto and Mick Quinn with the Critical-Thinking / Philosophy
Education Program teenagers in Guatemala.
Join us in support of the 2013 event; Meditate-To-Educate


http://www.integralheartfoundation.org/Meditate-to-Educate.SCHEDULE.pdf
http://www.integralheartfoundation.org/how.the.funds.are.used.pdf


Thank you! from all of us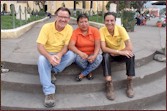 See our 501(c)3 non-profit status and financials here



If you have any questions please contact us