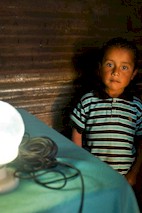 The first time he has light


in his tin-walled home - 2011



Solar lights vs. candles!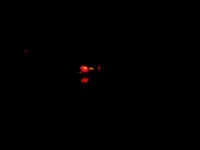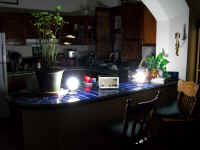 Here are photos of a live test


we did in our kitchen one


evening after dark.



The photos were taken in quick


succession. The first photo is


of 3 'candles worth' of light on


our counter. Click each photo


to enlarge (note the reflection


of the red candle on the stove


in the rear of each photo).



The second photo is solar unit


switched on! What an amazing


difference!

The average family spends


between $15 and $20 p/m


on candles and the 'cost' of


running two traditional light


bulbs on the national grid


is about $20 per month.


And, if you don't have power


at home, you have to pay to


have a cellphone charged.



The Quetsol Portable Solar


is clearly the sustainable


solution.



INVEST IN A SOLAR UNIT AND
LIGHT A MAYAN VILLAGE


Updates from 2013: We visited this village several times and the
manufacturer of the units performed a free service on all of the
installed units. We are currently fundraising to help the owners
purchase replacement batteries for some of their solar units.


Update March, 2012: With the help of 'A Better World' on Facebook
we are going to light the school building in Mano de Leon with a
large solar installation. Photos of the First Solar School here!



Update December, 2011: We installed one more unit this month and
also put a single solar light in the corn mill where Pedro the miller
had been working for the past several years by candlelight.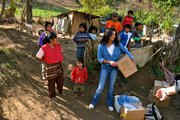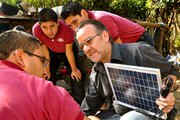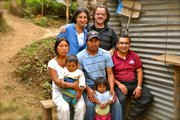 Update November 3, 2011: We have had 2 more trips to the village
to check on the status of the units. All are working well except for
one in which we replaced a battery (under warranty). We plan to return
again just before Christmas with 3 more units and toys. If you would
like to help please visit or donation page.
Update August 29, 2011: On our fourth visit to Mano de Leon 2 more
solar units were installed, this time with the help of the good folks
over at the GodsChild Project. This Mayan village is located in the middle
of a well-known and wealthy 'fair trade' coffee plantation where all 18
families lives like animals in shacks built from corn stalks and tin roofing.
They have no running water, no light, one teacher for all grades of 50 kids.
We have been gathering donations to supply this village with solar light,
a nice options to candles. More photos here on our Facebook page



Update July 21, 2011: We returned a third time to the village of Mano de Leon
and installed a further 3 units that were donated by Quetsol (the importers/
designers of the unit). There are 11 of 18 families now who have solar light.
There are photos of this visit here and to donate a unit, please see the links
above. Thank you for all your support thus far in this project.



Update February 11, 2011: We completed the first phase of the install
in the village of Mano de Leon. For more photos, please click here.

Update November 23, 2010:
Help us, and Dona Maria Fidelia, the elder of Mano de Leon to light her Mayan village of eighteen families. She is one of two elders in this matriarchal community. The native language is the Mayan dialect of Kaqchikel and day
-to-day communication is in Spanish.

Watch a video with Maria Fidelia, the village leader, talking about what
it is like to live without light and what it will be like to have light.





To light the entire village we need 8 solar units, which will power 24 bulbs
for about 3.5 - 4 hours per day. You can read more on these innovative
portable solar units below.



YOU CAN INVEST IN a complete unit for $275 USD.



And every donation will help us reach our goal!! Thank you!!!



The village is called Mano de Leon (Hand of the Lion - after a beautiful
flower common to Central America). Currently there are about 125 people
or so living here. The men and children work mostly in the coffee fields or
on local farms.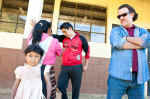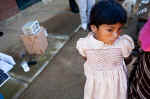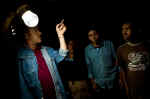 See more of these images by professional photographer Kelly Lynn James here:
http://www.facebook.com/album.php?aid=
2098845&id=1411510413&fbid=1727321268801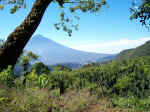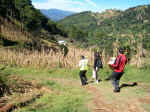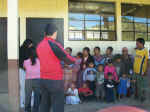 The view on the way up Walking down into the village Setting up a demo.
Mano de Leon has never had power. They have a local spring well from
which they draw water and carry it to the central washing area and
to each home for cooking and cleaning. There are no sanitary facilities.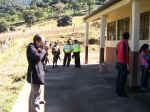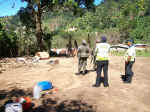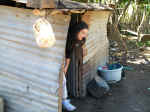 We were given an escort by local police, to protect things we take for granted... like our
watches and sunglasses. Photo to right is of Debora exiting a home of one of the elders.


The elevation is 6,600 feet, that's about 1,400 feet above the level at which
you can find public transportation. Yet, despite the fact that it is only 3 miles
the nearest town, it takes 40 minutes to drive up to Mano de Leon by 4x4.
The road is very steep and winding. This also means that if the villagers
want to visit the nearest town, the round trip is over 4 hours of walking.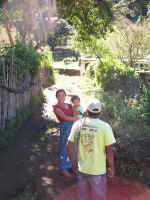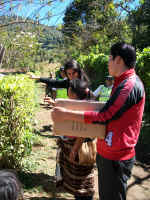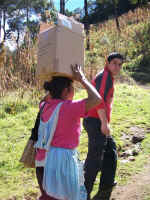 In the village, planning out where the solar units can be placed with Alex who works
with the community service team of the GodsChild Project. Last photo is the elder Maria
carrying the demo solar unit back up to the last place we could park.




INVEST in a complete unit for $275 USD or any part of that amount.



And every investment will help us reach our goal!! Thank you!!!




ADDITIONAL DETAILS ON THE SOLAR UNITS



Most of us with high-speed internet access take for granted that we also
have access to light.

Currently over 60% of the population of Guatemala live in rural sections of
the country. Rural here starts within fifteen minutes of major towns and
villages. Estimates place the number of homes without power somewhere
around 500,000. Considering the size of the average family, that'

s millions
of people in the dark after sundown. And, most of these people have no
light and not much hope of getting access to the national grid.

In a country where there is about 12 hours of daylight,
that'

s a lot of darkness.

This Solar Lighting project has four main goals:



- Provide widespread awareness of Portable Solar Lighting Units.
- Provide employment in the promotion of the units.
- Provide access to micro-credit (through Genesis Funding) for the units.
- Provide access to private donations so that no family is left in the dark.


THE PORTABLE SOLAR UNIT

Cost: Same prices as candles for a year!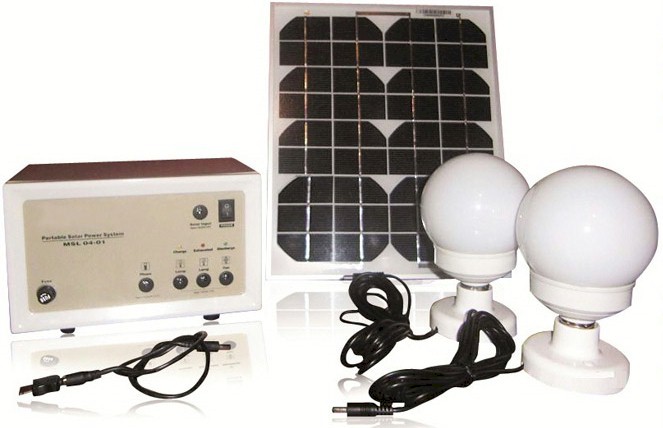 - Provides 5 hours of light on 2 standard bulbs (5W LED) on a one-day charge.



- or 4 hours of light on 3 bulbs.



- Unit is product of a Harvard graduate and his partner, both from Guatemala.



- The product is guaranteed for 3 years (local support # on the unit).



- A national bank will provide micro-credit nationwide with ID of owner.



- First year cost to owner is about what they are spending on candles,


(6Q p/d (70c) is Q2,190 per year) after that the light is free!


VIDEO



In Guatemala - Lighting the Jungle with the Sun:
Watch an English language video about the founders of this product.

These Portable Solar Units are the brainchild of Antonio Aguilar, a Guatemalan
native and graduate of Harvard University and his partner Juan Rodrigeuz,
also a native and graduate of Universidad Francisco Marroquín in Guatemala.
Both Antonio and Juan have several years of (large corporate/finance)
experience in the USA and recently returned home to start this work.

Their company, Quetsol, founded in 2009, is a start-up renewable energy company based in Lake Atitlán, Guatemala. Quetsol's mission is to support integral community and urban development by making renewable technology solutions affordable, specializing in products that maximize human impact at highly competitive prices.



Quetsol provides low-cost and effective solar solutions to meet the basic energy demands of some of Guatemala's poorest citizens.

The goal of this project is to change that by providing Quetsol Solar Powered Light Kits and Quetsol Solar Powered Generators on a microloan basis.




Other resources:


- Life without Light on www.time.com


More on Quetsol:



Quetsol is a start-up renewable energy company based in Lake Atitlán, Guatemala. Quetsol provides low-cost and effective solar solutions to meet the basic energy demands of some of Guatemala's poorest citizens. Their products allow customers access to basic services that had previously been prohibitively-expensive, reduce their economic and health costs and provide them with the tools for energy independence.

Though their product line is mostly photovoltaic to begin with, they have plans to expand to other energy sources and applications and ultimately provide a wide variety of renewable energy solutions to a wide spectrum of end users and industries. Quetsol's long-term goal is to become a leader in Latin America and globally in the implementation, development and promotion of renewable energy solutions across all levels of the demand spectrum.




About Guatemala:



Guatemala is a republic. It is 108,890 square kilometers (42,042 square miles), that is about the size of Virginia, half the size of the UK and a little bigger than Ireland. Guatemala is the next country south of Mexico and with a population of 14 million people, it is the second most densely populated country in Central America.