Meditation & Mindfulness in Guatemala



As part of our Integral Education Program we invite expert speakers to share their wisdom, in-person or by
video-Skype, with the kids, staff and the parents. Join our newsletter for news of upcoming events.

January 2012:
Kelly Soon Fogarty - The Four Noble Truths
Kelly Fogarty is one of Debora's senior Zen monks from Salt Lake City, Utah.
She gave two in-person talks on The Buddha's Four Noble Truths at the
schools in Jocotenango and San Mateo where we teach our weekly philosophy
classes. Click on images below for photos.



June 2011: Jeff Carreira - Evolutionary Enlightenment:


This event was held at: Centro
de Ideas: a private venue, by
invitation only for special events
such as corporate projects and
long term strategic planning.
Our thanks to Derek Steele and
his wife Rosita, who also works
with children in San Antonio
Aguas Calientes, Guatemala.

I realized pretty quickly that we were never going to get to the tenets because they are so amazingly engaging. I could hardly believe that it was possible to share with them such a deeply spirtualized
view of evolution. Once we got started I couldn't stop! - Jeff Carreira

As Director of Education at EnlightenNext, Jeff Carreira oversees the education and membership programs which support a growing global network of individuals committed to guiding humanity through an evolutionary leap in consciousness. Over the past 16 years he has become one of the leading representatives of EnlightenNext founder Andrew Cohen and his teaching of Evolutionary Enlightenment. Carreira gives talks and seminars around the world and also trains and supervises other teachers and seminar leaders.
You can see more photos of this event here.



March 2011: Michael Mugaku Zimmerman Sensei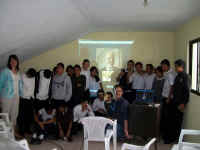 Michael Mugaku Zimmerman spoke with the the students of our philosophy
and meditation classes about Zen and letting go of the thinking mind.

Michael Mugaku Zimmerman, Sensei, was born in Chicago, Illinois, in 1943.
He graduated from the University of Utah and then attended its law school.
Following graduation, he moved to Washington, D.C., for a judicial clerkship,
then to Los Angeles, where he worked for a large law firm in Los Angeles until
1976, when he returned to Utah to teach law briefly. He served as part-time
special counsel to the Governor, had a litigation law practice, and served as a Justice and then Chief Justice of
the Utah Supreme Court. In 2000, he returned to the practice of law and is a partner in a multi-state firm. He
he received Dharma Transmission from Genpo Roshi in December 2006.



September 2010: Jessica Roemischer - PianoBeautiful.com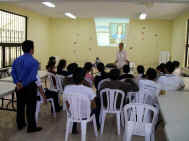 Thanks to the power of Skype video we are able to bring in experts to speak
with the students of our philosophy and meditation classes.

Jessica Roemischer of Pianobeautiful.com gave a talk to the kids at the Scheel
Center through Skype about the power of evolution through creating a musical
piece. The kids also got to witness the video of Jessica playing piano with Hope,
one of our students. It was a really special for the kids here to see everything
that is possible with the power of music. They directly experienced inner peace
and happiness, it was truly incredible. Jessica also shared the story of Hope and how no one ever thought she
could get to where she is now. It was a very empowering talk and we want to deeply appreciate Jessica's time
and collaboration with us in the development of our kids. Read Jessisca Roemischer's blog about her experience.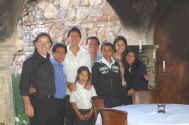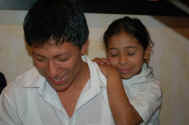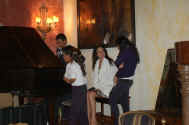 For more photos of this Piano Beautiful event, see this album.



Please support our work and education programs by making a donation below:


The Integral Heart Foundation is a U.S. Registered 501(c)3 non-profit.